About Us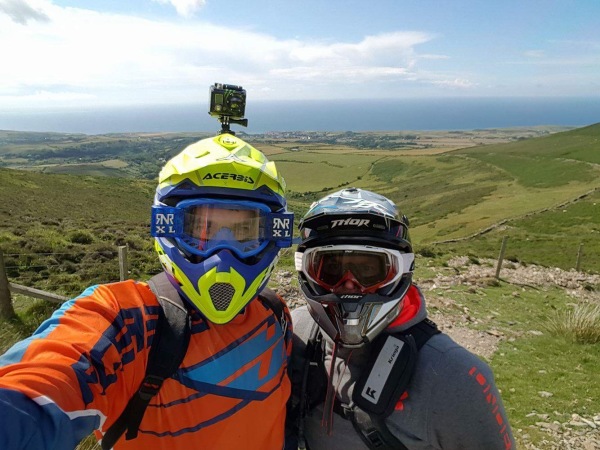 Manx Trax & Trails was established to provide specialised, year-round Guiding Packages for trial bike riders visiting the Isle of Man from the UK and further afield.
From novice off-roaders to seasoned bike handlers, our aim is to make life as easy as possible for you during your weekend adventures here – so that you spend more time negotiating the tracks and less time wondering where to go!
Whether you are a regular visitor from the UK, or travelling to the Isle of Man for the first time, we are passionate about everything relating to enduro and trial riding, in fact all things off-road and dirt bike connected. We've assembled an accomplished team of Guides (some might say obsessive bike riders!) so you can benefit from our unrivalled local knowledge.
We won't be racing, but by introducing you to some of the finest green lanes and trail riding anywhere in Britain, if your bike prowess improves as a result – then that's fantastic.
The Island's geography lends itself to off-road two wheelers. From steep and rocky, to flatter faster sections interspersed with rutted and technical terrain, set against stunning scenic backdrops – it's made for you!
---
Our Service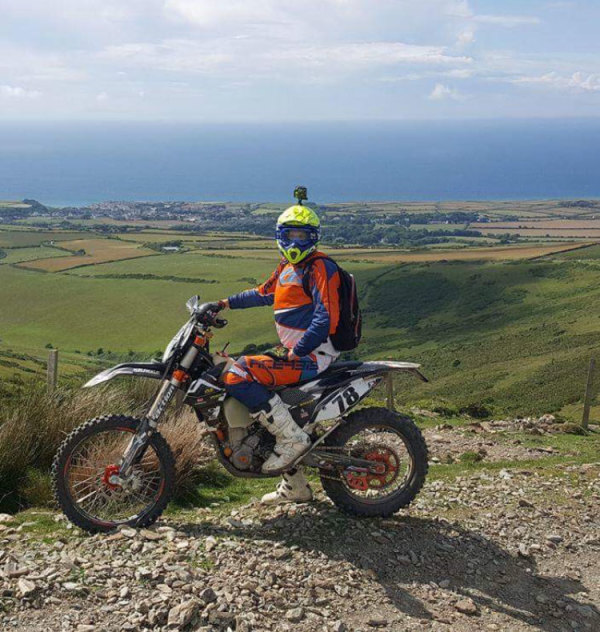 Manx Trax and Trails' Guides will help you locate the green lanes quickly and easily, so that there's a flow to the riding. We'll make sure there's as little time as possible spent on open tarmac roads. We generally work with groups of up to eight. Anything larger and we'd usually recommend and provide a second guide. Itineraries can be tailored to suit your levels of ability. Everything's really flexible.
As well as knowing these trails like the back of our hand, our friendly and personable services include:
Meet and Greet at the Isle of Man Sea Terminal
Providing Overnight Storage Facilities for up to 14 bikes
Recovery Vehicle in case of Breakdowns
Access to Local Repair Shops if required
Tips on the Best Pubs, Clubs, Restaurants etc during your stay
Plus, all your Travel and Accommodation arranged!
Please note, since all the green lanes we use are legally designated roads, you'll need a bike licence, tax and insurance to ride on them. Before your trip, we'll send you a Declaration of Indemnity which you will need to sign before we can act as your Guides. We cannot accept any responsibility whilst you are here.
At Manx Trax and Trails, we're passionate about off-road trial biking and we want you to get the absolute max out of riding our fantastic network of green lanes and tracks.
We know how eager you are to get out there on the bikes. Let's go have some fun!